LET MY EXPERIENCE BE YOUR ADVANTAGE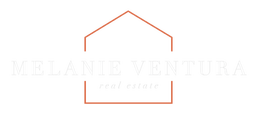 Looking For A Home In Silicon Valley?
I will work in partnership with you, to understand your needs and to best represent your interests. I will help you realize your real estate goals quickly and positively and strive to bring a little fun into every real estate transaction.
Whatever your current real estate needs may be, let's get together and chat!
There simply aren't words to describe how amazing Melanie is! She handled the concurrent sale and purchase of my homes. This is my fourth home purchase, and I have NEVER experienced such care and expertise.
Jennifer Anala
Melanie is incredibly attentive, personable and easy to work with. She understands the business and is a skilled, nuanced sales person - she knows what it takes to successfully market your house and is very strategic.
Erin Tiernan
As a first time home buyer in the Bay Area, we were so impressed with Melanie's attention to all of our needs and guidance through the entire house buying process.
Bridgette Donahue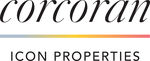 Find out everything you need to know about our local schools, businesses, and market trends.
I'M A SELLER
We will take the time to understand your likes and dislikes, to find the right home for any budget.
LEARN MORE
I'M A BUYER
We will take the time to understand your likes and dislikes, to find the right home for any budget.
Find YOUR PLACE
SELLING
Selling your home requires expert skills and proper guidance. We invest in everything from proper marketing to professional photography to ensure that you get top-dollar for your home.
BUYING
The purchase of a new home is one of the biggest investments you can make. Choose the team with the tools, expertise, and experience necessary to get you the best result.
Schedule A Consultation
WANT TO TALK REAL ESTATE?
Whether you are looking to BUY or SELL, MELANIE VENTURA REAL ESTATE understands this is one of the biggest investments of your life. Let our experience "move" you through every step of the process. Our relationships with our clients last long after the close of the sale. That philosophy is what drives our work ethic and leads to the success of our business.